St. Pius X High School
National Honor Society
The National Honor Society (NHS) is the nation's premier organization established to recognize outstanding high school students. More than just an honor roll, NHS serves to recognize those students who have demonstrated excellence in the areas of scholarship, leadership, service, and character. These characteristics have been associated with membership in the organization since its beginning in 1921.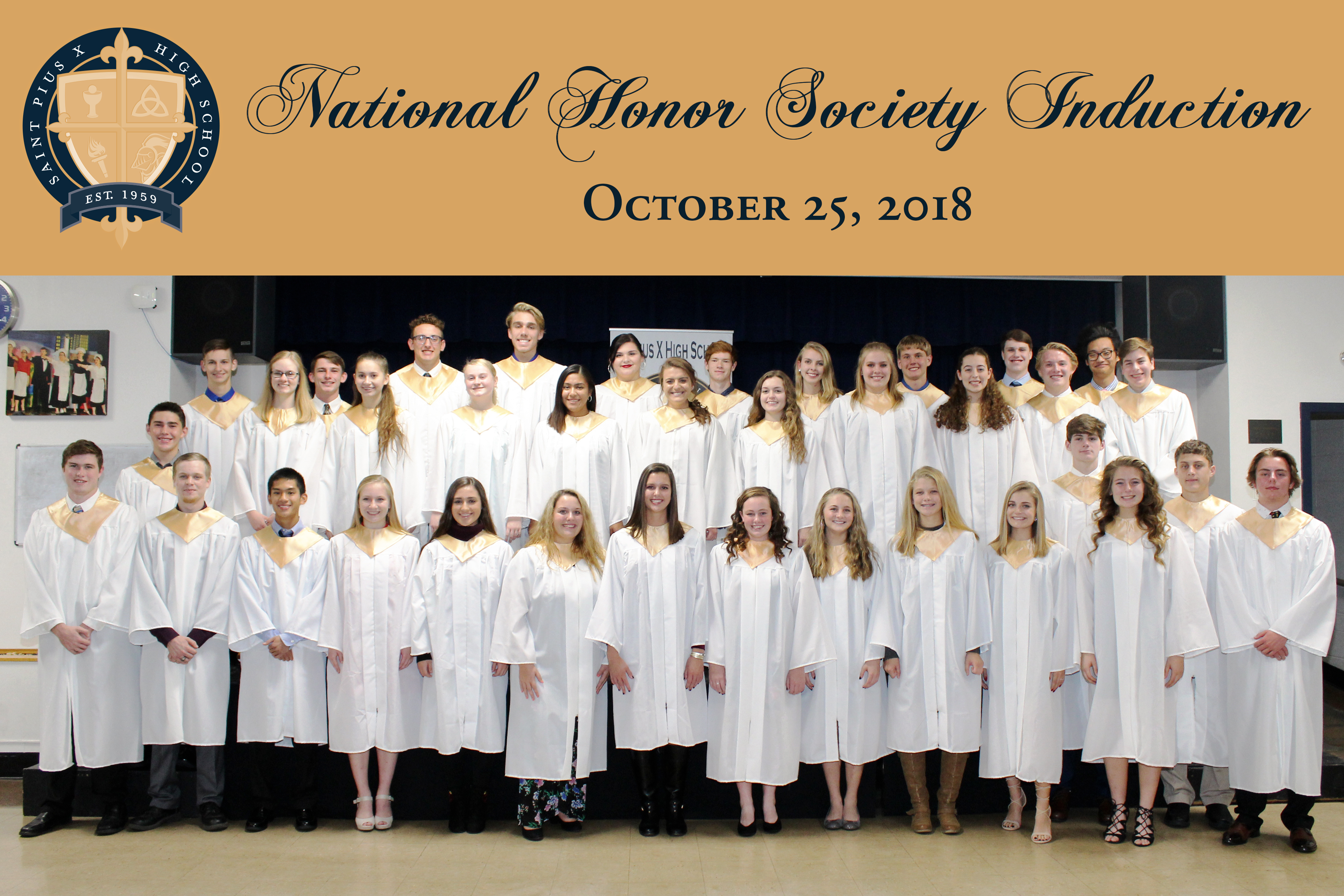 NHS Service Hours
NHS students at St. Pius X High School are required to complete at least five service hours each year in service to the St. Pius X community outside of the school day. These hours may also count toward their St. Pius X and/or A+ hour total, but separate forms must be completed and submitted.
NHS Service Hours Opportunities
o Tutoring at Mandatory Learning Center on Fridays
o Tutoring for ASAP first half of lunch Mon-Thurs
o Working the concession stand at sports events
o Volunteering for the First Communion Project
o Working any other event outside of the school day at SPX
NHS Service Hour Form: NHS-Service-Hour-Form.pdf
St. Pius X Service Hours Explained: Service-Hours-Explained.pdf
---
NHS Application Information for 2020-2021
The application deadline for 2019-20 NHS applications is Thursday, August 13th 2020 at 3:00 pm. The form below has the needed information. If you have questions, please contact Ms. Karen Czmarko at school or via email at kczmarko@stpius.com.