Parents, join us on Thursday, August 30 at 7 pm in the Courtyard.
The first weeks of school are filled with so much excitement for your students. Administration, faculty, and staff want to welcome our parents to the 2018-19 school year! Enjoy a chance to relax and mingle with other parents and the faculty.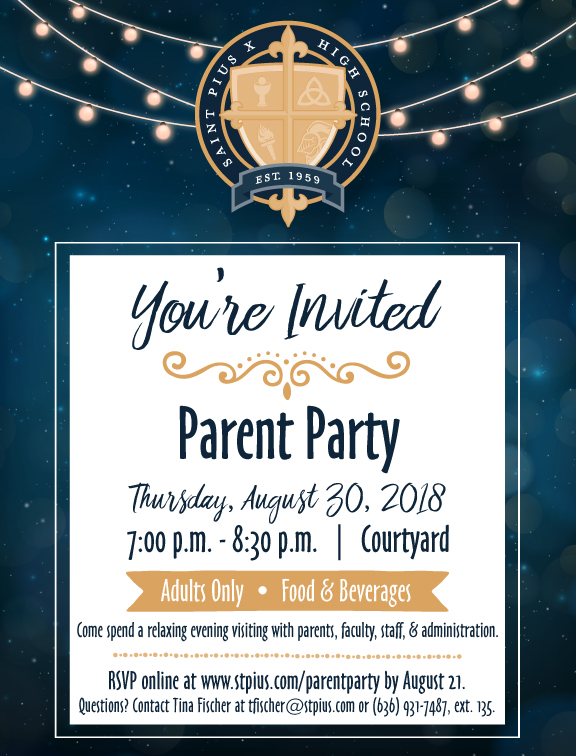 Please RSVP by filling out the form below.