Business Alliance Members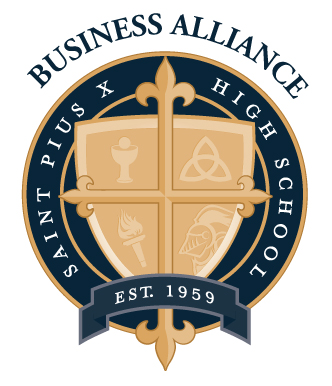 The St. Pius X High School Business Alliance program was designed to provide your business with true marketing value for your support of our school and activities. We provide a return on investment through the number of impressions via social media messaging and advertisements, all while striving to minimize multiple requests for donations and sponsorships throughout the year.
All St. Pius X students will benefit from monies raised through the St. Pius X High School Business Alliance. Monies will fund various programs: Circle Theatre, band and choir, STEM programs, Lancer Athletics, tuition assistance, Project Prom, field trip transportation and much more!
PLATINUM SPONSORS
GOLD SPONSORS
SILVER SPONSORS
BRONZE SPONSORS
Interested in becoming a Business Alliance member?