Welcome to Friday's Faculty Focus!

We are introducing a new campaign that highlights the powerhouse of St. Pius X High School: our incredible Faculty! These men and women work hard every day to make sure our students are well-served – through the student experience to graduation and beyond. Faculty Focus is their time to shine! On Fridays, we will be highlighting a Faculty member and their subject area.
On Fridays, we will feature one of our faculty members, who will share their experiences, philosophies, and memories. Be sure to check back often to view the highlighted Faculty member's Q&As, photos and/or videos.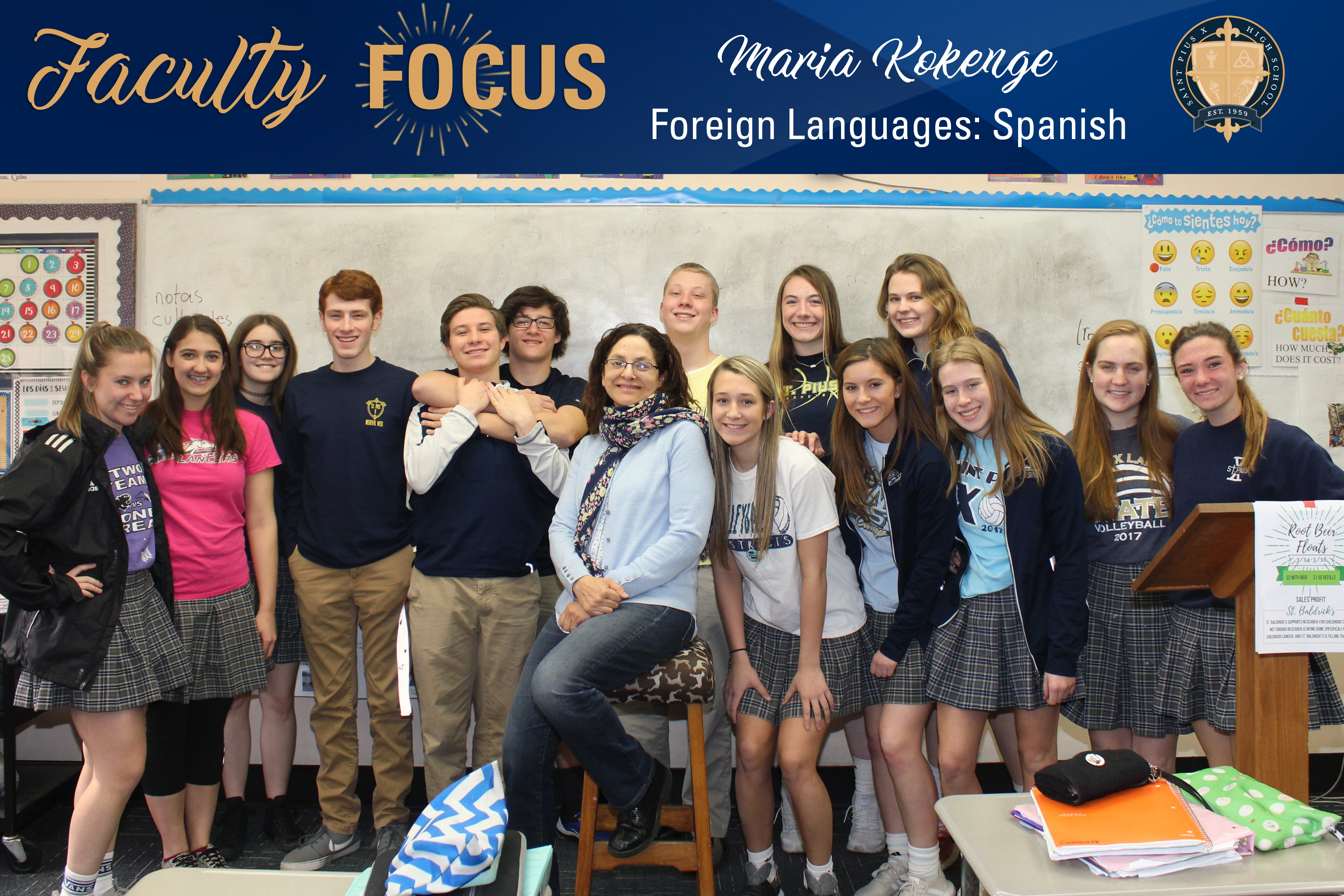 Maria Kokenge, Foreign Languages: Spanish
Years teaching/Years teaching at St. Pius X: 20 years in United States/1 at St. Pius X
Department: Foreign Languages: Spanish
Coaching or club sponsorship roles: College Credit Course Adjunct
Degree(s)/Degree-granting institution: Webster University
Major/Academic Area: Masters in Education and Innovation with an emphasis in Spanish, Adjunct Faculty Member University of Missouri – St. Louis Advance Credit Program
---
What is your favorite thing about working at Pius X? My students, all of them!
What has surprised you most about working for Pius X? How respectful the students are. I have been told 'please' and 'thank you' more times I can remember.
Tell us about your proudest moment at Pius X. Students have been confident speaking another language (mine!).
When did you decide to become a teacher, and why did you choose this field? I think I was born a teacher. My mom taught for more than 50 years and my siblings had taught all along their careers.
How do you motivate your students to become active learners in your classroom? Showing them how important is a second language today.