Welcome to SPX Faculty Focus!

We are introducing a new campaign that highlights the powerhouse of St. Pius X High School: our incredible Faculty! These men and women work hard every day to make sure our students are well-served – through the student experience to graduation and beyond. Faculty Focus is their time to shine! On select Fridays, we will be highlighting a Faculty member and their subject area.
Throughout the year we will feature our faculty members, who will share their experiences, philosophies, and a peek inside their classroom. Be sure to check back often to view the highlighted Faculty member.
---
Tim Weilert, Social Studies/Theology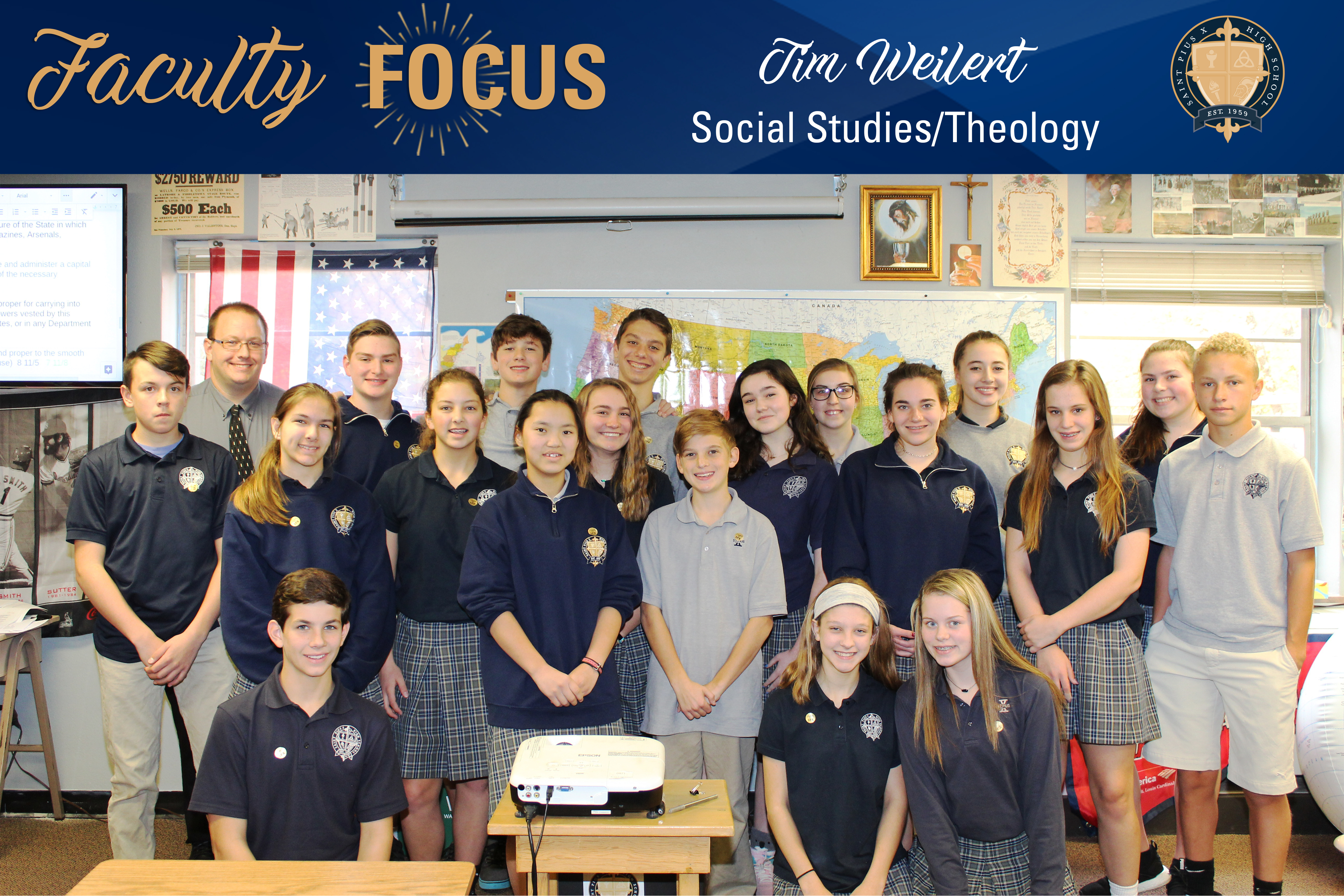 Years teaching/Years teaching at St. Pius X: 5th year overall, 4 at St. Vincent High School, first at SPX
Department: Social Studies/Theology
Degree(s)/Degree-granting Institution: BA History, St. Louis University, 2003; BA Secondary Education, St Louis University, 2003; MA History, Southern Illinois University Edwardsville, 2009.
---
What interests do you pursue outside of the classroom?
Cooking, Gardening, Winemaking
To what teams and/or clubs did you belong as a student?
Football, Student Newspaper, NHS, Musical Theatre
When did you decide to become a teacher, and why did you choose this field?
In college, I decided to change majors, and I knew that I had a talent for history. I also felt inspired by a former history teacher of mine, Tom Smith. His knowledge and humor were always so impressive.
What's the best piece of advice you've been given?
My dad always said "a closed mouth gathers no foot."