St. Pius X High School Earns Cognia Accreditation
St. Pius X High School earned accreditation from Cognia. Cognia provides nationally recognized accreditation, the purpose of which is continuous school improvement focused on increasing student performance. To earn accreditation, schools must meet Cognia's high standards, be evaluated by a team of professionals from outside the school and implement a continuous process of school improvement.
Cognia provides the Index of Education Quality (IEQ) as a holistic measure of overall performance based on a comprehensive set of standards and review criteria. This formative tool for improvement identifies areas of success and areas in need of focus. The IEQ comprises the Standards Diagnostic ratings from the three Domains: Leadership Capacity, Learning Capacity, and Resource Capacity. Part of the tradition and legacy of St. Pius X High School has been maintaining our accreditation since it opened its doors. In January 2022 St. Pius X High School was evaluated and received an IEQ of 365 out of 400. The average (range) of all Cognia Improvement Network (CIN) institutions evaluated for accreditation in the last five years is CIN 5 Year IEQ Range 278.34 – 283.33. St. Pius X High School far exceeds the average at 365.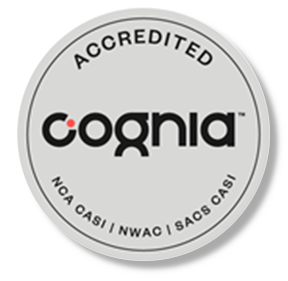 About Cognia
Cognia is a global nonprofit improvement organization dedicated to helping institutions and other education providers grow learners, educators, and leaders. Cognia offers accreditation and certification, assessment, and professional services within a framework of continuous improvement. Serving more than 36,000 public and private institutions from early learning through high school in 85 countries, Cognia brings a global perspective to advancing teaching and learning.
Most recent accreditation: January 2022