8th Grade Day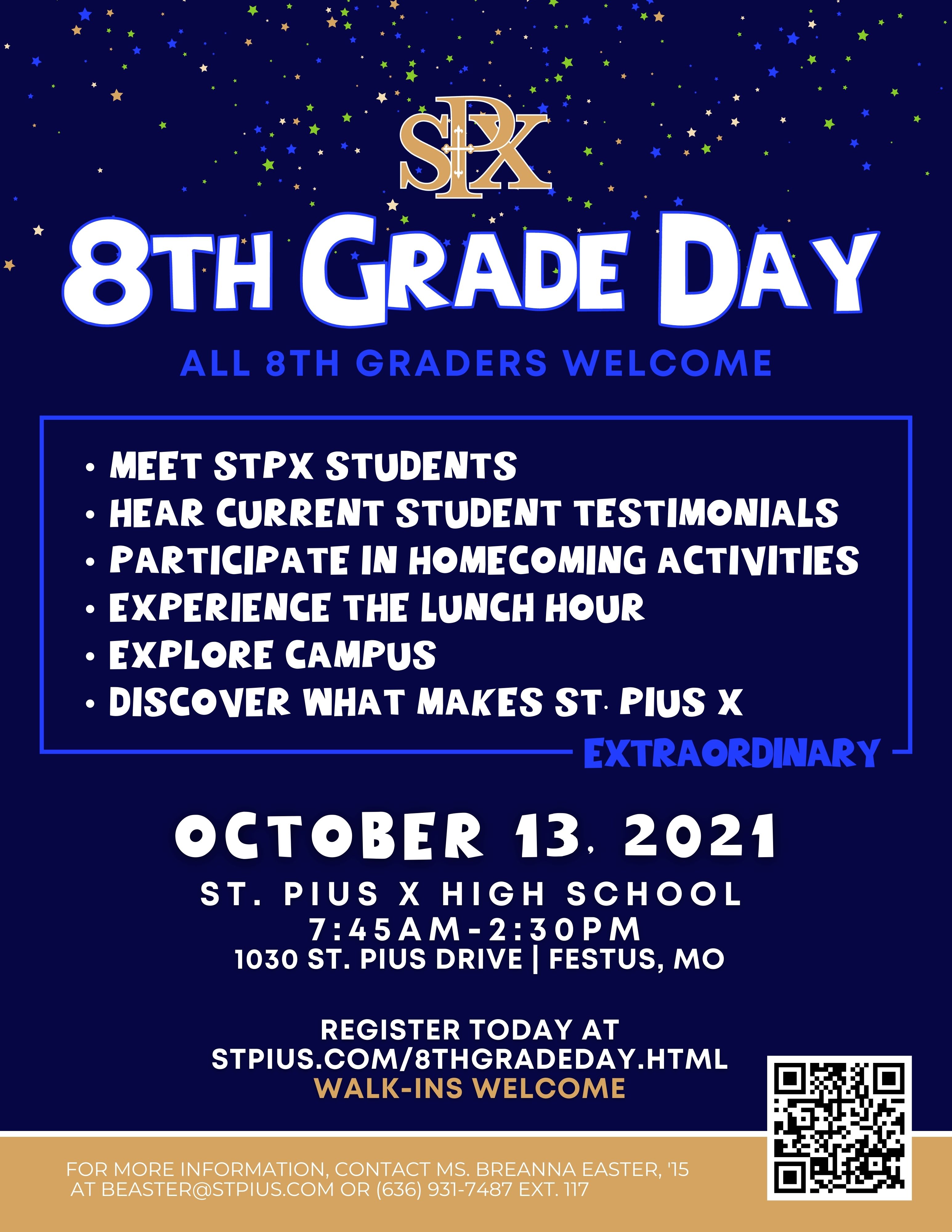 Interested students are encouraged to attend St. Pius X High School's 8th Grade Day on Wednesday, October 13, 2021.
StPX's 8th Grade Day is a fun way to see the campus, interact with current students, and experience student life and school spirit at StPX. Last year, over one hundred eighth graders from across the county came to St. Pius X, toured the campus, met with student Ambassadors and heard from current students about what it's really like to attend St. Pius X.
If you are an eighth grader, you are invited to join us to see what it is like to be a Lancer for a day! All 8th graders are welcome!
If you have any questions, please contact Breanna Easter '15, Director of Admissions, at (636) 931-7487 ext. 117 or beaster@stpius.com
To RSVP, please click here.