Featured Alumni
Gene Slavit '73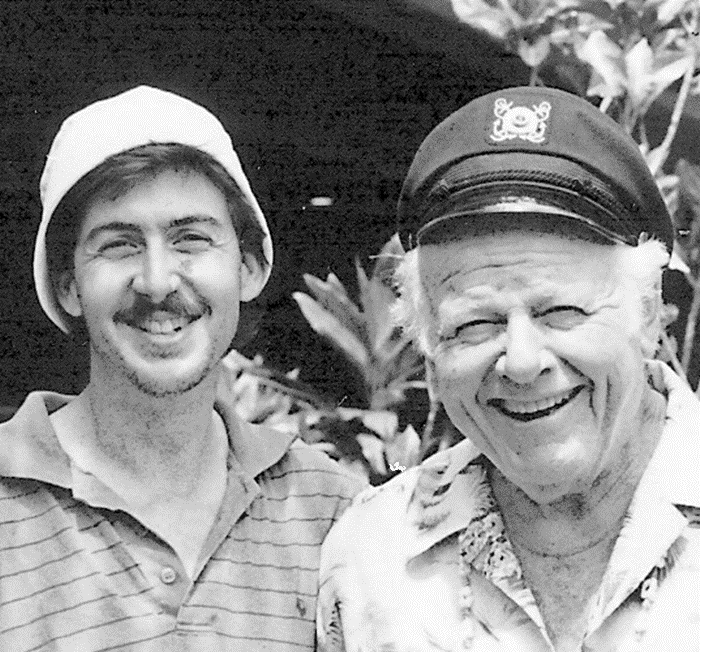 After graduation, he took his four years of Latin training from St. Pius X to the University of Missouri where he received a bachelor's degree in Classical Studies. He took the Christian values he learned in high school to a Bible college and received a bachelor's degree in Theology. He met his wife, Sherry, there, and moved to Australia for two years of adventures (including his first full marathon). Since that time, he has lived in Ohio, New York, Guam, California, Washington, Maine, Colorado, and Idaho. While in Guam, he visited Australia, New Zealand, Korea, Hong Kong, the Philippines, Japan, Taiwan, Israel, and the "local islands" (Saipan, Rota, Tinian, Yap, Palau, Majuro, Pohnpei, Truk, and Kosrae). Gene says the greatest joy of each place was getting to know the wonderful people who lived there.
He and Sherry have one son, Elijah, who is stationed (with his wife, Aimee, and their two-year-old daughter, Florence) at Fairchild Air Force Base in Spokane, Washington. He lives just across the state border in Post Falls, Idaho. He teaches at local schools (still sharing the Latin), works with Sherry on adult and children's books, helps with Special Olympics and other events, enjoys the outdoors (I'll be running a full marathon at the end of May), and staying in touch with friends. He is so blessed to have his wonderful Mom to talk to on the phone or visit in St. Louis. She is a delight and a gem, as are his brothers and sisters. He thanks St. Pius X for establishing a strong foundation that he can build upon.
---
Daniel Thompson
'82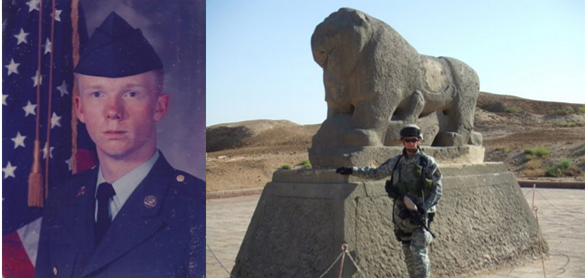 Daniel Thompson, St. Pius X Class of 1985, joined the Army at 17 years of age in October of 1984. He graduated Airborne School at the age of 33 and is active with the 82nd Airborne Association, Tampa Chapter (one of the largest national veterans groups in the US) and currently doing Parachute jumps with The Phantom Brigade, Zephyrhills FL.
The "Phantom Brigade'' has their own website & youtube channel. Daniel jumps with his two great friends he calls his brothers, Retired Army Major, Martin Small & Retired Airforce Major, Darryl McDonal. He cannot speak highly enough about these two men and fellow jumpers. He is also active in Veterans issues, protecting and helping veterans with their disability claims and navigating the Department of Veterans Administration.
If it was not for growing up in Festus, my parents' decision and having the opportunity to attend St. Pius X, I know my life would not have turned out the way it has. I credit the Christian/Catholic education I received at St. Pius X for molding me into the adult that I am today. GOD-FAMILY-COUNTRY
---
Tim Hammett
'88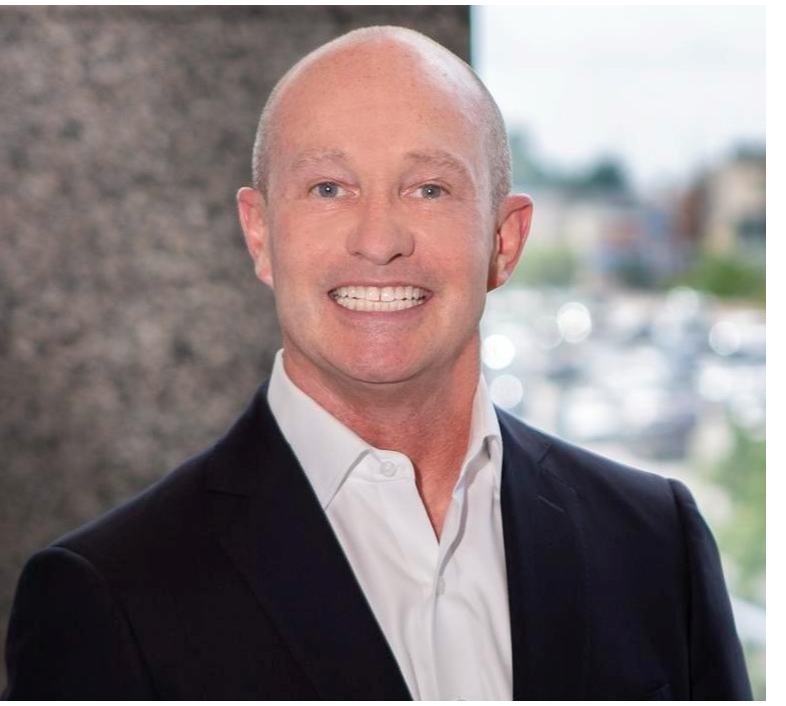 Tim entered St. Pius X in the fall of 1985. His time at St. Pius X provided some of the best moments of his teenage years. The St. Pius X culture fostered growth and allowed him to participate in a variety of activities. He played sports, was involved in clubs and served in leadership roles. He says that he learned a foundation of skills that he still uses today. One of the things that he appreciates most about St. Pius X is that he met friends that he has grown even closer to over the last 35 years.
After graduating from St. Pius X in 1988, Tim earned a B.S. Degree in Personal Finance from the University of Missouri-Columbia. For the last 30 years he has worked in the Wealth Management Industry. He has grown a financial planning practice and eventually launched an independent firm in 2014. God has blessed him with incredible team members in his firm, Visionary Wealth Advisors. He is very fortunate to work with clients and team members, growing value based relationships, which Visionary Wealth Advisors believes to be the core of all relationships.

On a personal level, he married his wonderful wife Ami and have been blessed with three beautiful children, Luke, Drew and Rachel. He continues the tradition of Catholic education in his own family. Looking back on his time at St. Pius X he feels that foundation has helped him become the person he is today.
---
Tora Wolk
'13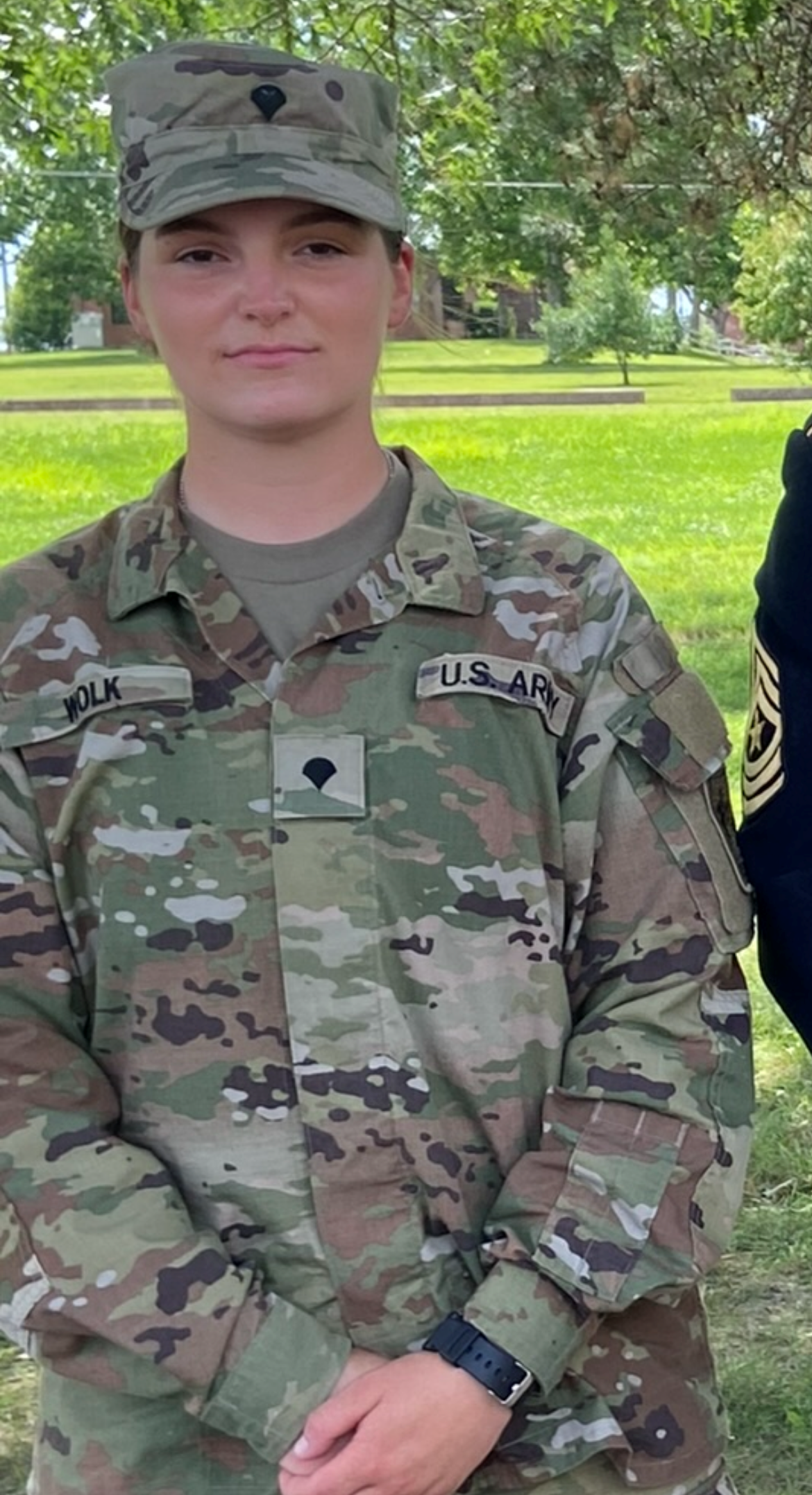 I started at St. Pius X as a junior rather than a freshman. I left the public school system after being bullied to the point where I did not want to attend school. The goal, when I began at St. Pius X, was to come out of my shell by the time senior year rolled around. This school got me out of my shell in the first month. I had teachers who saw how far behind I was and came in before school and stayed after to teach me. I had friends that pulled lunch tables together so we could all sit and talk. This school changed my life so much that without it I know without a doubt, I would have never finished high school or gone on to college. With the support of my parents, friends, and teachers at St. Pius I can thank them for how far along I came in life. For people who knew me then, or even now, no surprise I was voted most talkative of my class.
As a high school student at St. Pius X, I had my life figured out for the most part. I knew I was going to go to college and major in film. I knew I was going to be successful in the field because of my determination and my eagerness to learn. I was set to attend Lindenwood University in St. Charles, Missouri to get a Bachelor of Arts in Digital Cinematography with an emphasis on writing and directing. I graduated from the university in 2017 and also obtained a minor in history.

I had an incredible job offer that I accepted in 2018 with Disney World. After almost 8 months with the company, I realized that it was not the avenue I wanted and needed a quick out. I returned back to Festus, MO with the hopes of finding something else in life I was passionate about. I began to pursue personal training.

In 2020, God had different plans for me yet again. I met two men at my place of work where I struck up a conversation with them about the military and how it is something I have always considered. I knew it wasn't an option because of reconstructive surgery on my knee in 2014 and a prior broken bone in the same leg. Four months later, I swore into the Missouri Army National Guard. I left a few months later for Basic Combat Training and my Advanced Individual Training. I returned home in July 2021 and have been on active duty with them since October of 2021. I have found something I absolutely love and I'm passionate about. No one ever said it would be easy. We just have to trust the twists and turns thrown in the road at us.
---
Jordanne Mickley '17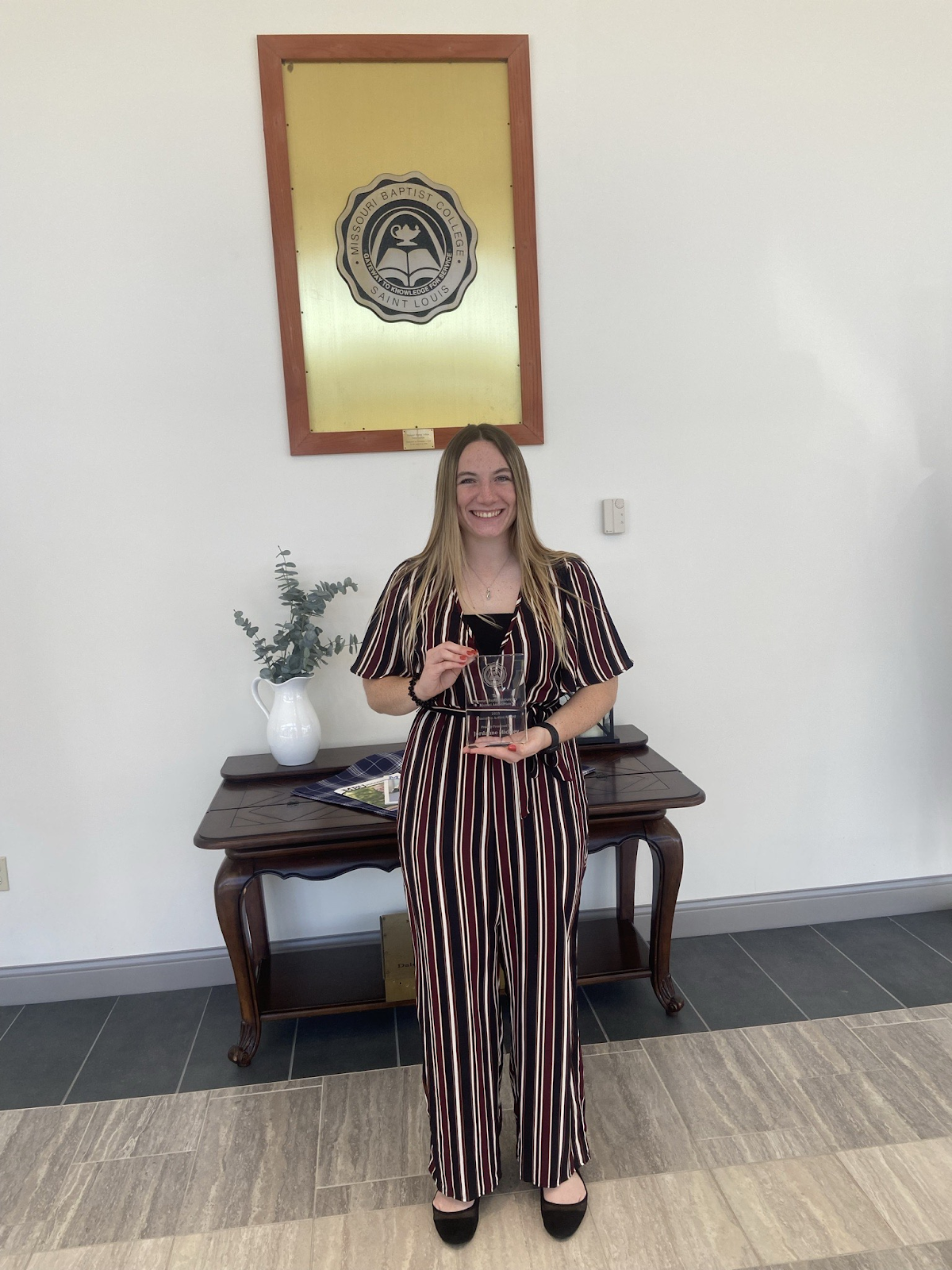 Jordanne was selected to represent Missouri Baptist University when receiving the Mission in Action Award. The Mission in Action Award recognizes a student who has set an example by living out the mission and core values of Missouri Baptist University. She was honored to speak at chapel in front of the Missouri Baptist University faculty, staff, and student body. The faculty and staff in the School of Education nominated her for the award because of her passion for teaching, her work as a Student Fellow, and the hard work she put into every assignment. They also considered her commitment to working with children and adults with disabilities at Helping Hands and Horses since 2014. Currently, she is working as a paraprofessional at Windsor High School as she finishes up her degree in cross-categorical special education K-12. She works with high school students who have disabilities and are learning functional skills to help them get jobs in the future and live independently. She recently accepted a position teaching an autism classroom at Festus Elementary School for next school year. She has continued volunteering at Helping Hands and Horses which is where her passion for working with children with disabilities began in 2014. In October she got engaged to her best friend, Noah Decker, and she is so excited for their future together. Her favorite memory of being at St. Pius was her senior year basketball season when she broke two three point records. She also loved getting to help start the connection between St. Pius and Helping Hands and Horses with Mrs. Schoemehl and Borgia House. It was a lot of fun for her to bring a horse to school and talk to the students about the important work that is done at Helping Hands and Horses.
---
Ryan Loveless '19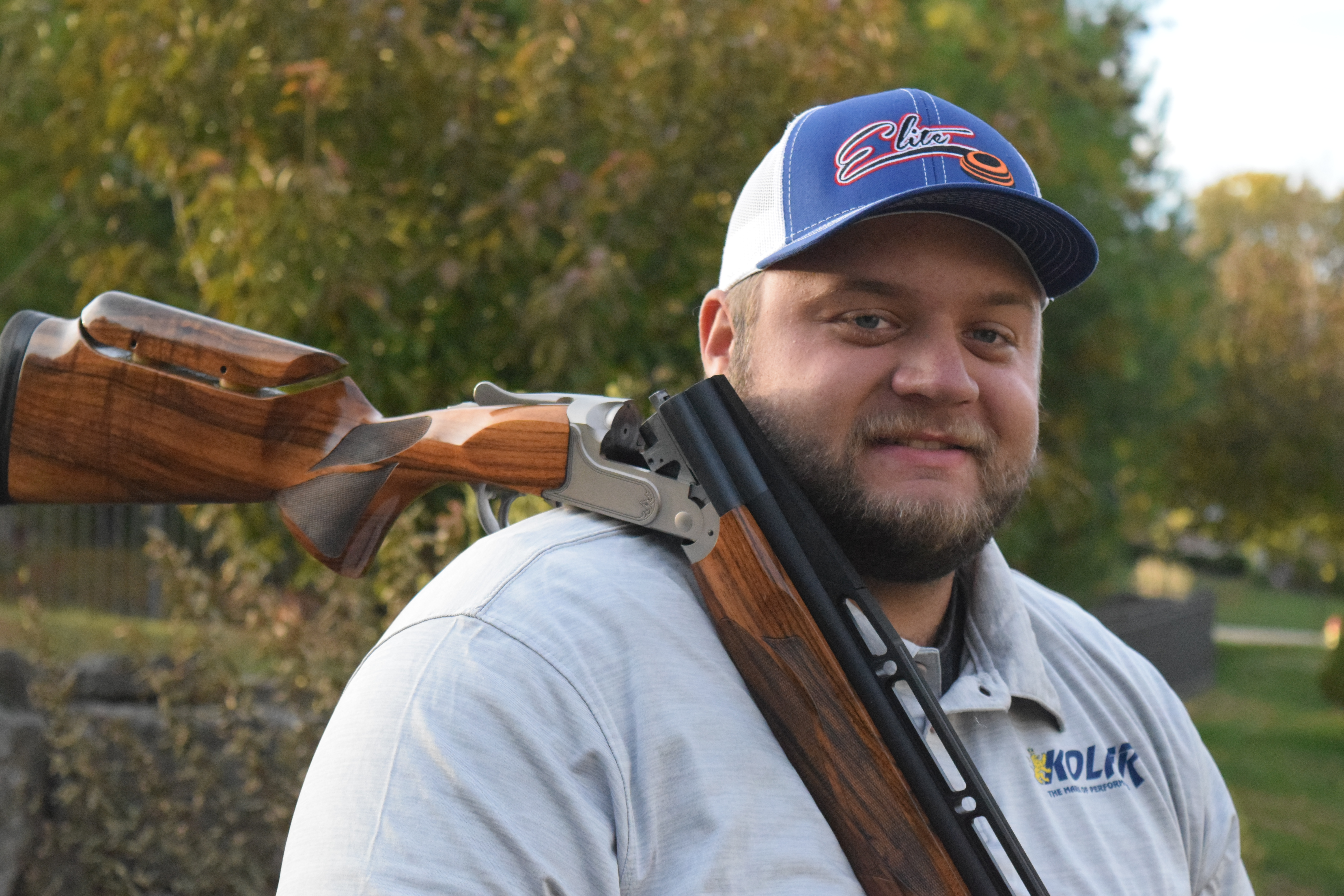 After graduating from St. Pius X in 2019 Ryan continued his education at Lindenwood University where he is on the Shotgun Sports Team. This past November, his hobbies hunting and fishing helped him to achieve earning a spot on the Missouri State Trap Team. He started last May traveling the country competing in numerous state events shooting over 12,000 clay targets through the end of August. He finished on top of the Second Team Junior Gold taking 11th place out of 25 overall. He is on the Amateur Trapshooting Association's 2022 All American Team. During his time at St. Pius his best memories are the days that he had Mr. Taylor's film class right after leaving Mr. Kainz's English class. Ryan enjoyed his time at St. Pius X and is excited to continue competing next year in Trapshooting events.
---
Madalyn Michael '18 and Mallory Stoll '18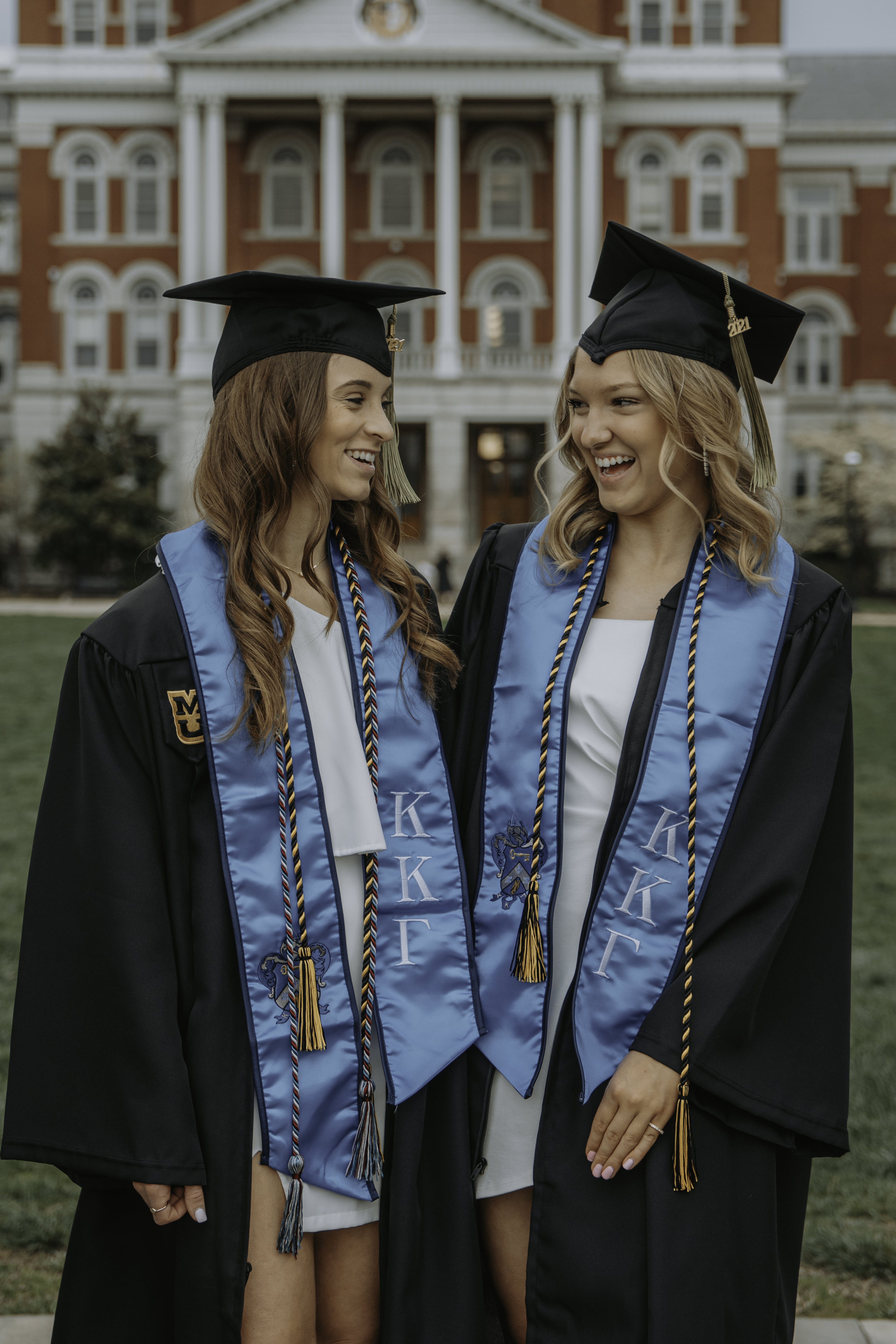 Madalyn Michael and Mallory Stoll met at Saint Joseph Imperial in 2nd grade and became inseparable best friends. They both attended St. Pius X for high school, where they pushed each other academically and their friendship continued to grow. As their friendship grew they shared many memories such as homecoming, prom, and rooting for each other at volleyball games and dance competitions. Throughout their time at St. Pius X, Madalyn and Mallory also both challenged each other by taking honors and college credit courses- ultimately allowing them to graduate in just 3 years. They each graduated from the University of Missouri-Columbia in May 2021 with a Bachelor's degree (Madalyn's degree in Health Science- Speech and Language Studies, Mallory's in Health Science- Pre-Professional). Madalyn is now continuing her education at Mizzou pursuing a Master's degree in Speech Pathology, and Mallory is attending the University of Missouri-Kansas City School of Pharmacy at a satellite location in Columbia. Aside from their studies, they enjoy being roommates at their new apartment, going to their favorite coffee shops to study, grabbing dinner or ice cream, and both working as Graduate and Doctorate Teaching Assistants for professors in the School of Health Professions.
If you have a story you'd like to share, fill out this Featured Alumni Form