St. Pius X High School's commitment to Healthy Lifestyles
We Strive to Master the Body
~ an excerpt from president Karen DeCosty's feature article in the Winter 2014 Lancer Legend
The mind and body cannot be separated. As beings created in God's image and likeness, it is our responsibility to be good stewards of the physical self we have been given. This is accomplished at St. Pius X High School by teaching students what it means to be healthy. From our established Wellness Plan, on staff certified CrossFit Kids trainers, incorporating The 7 Habits of Highly Effective Teens by Sean Covey into our curriculum, to being named a "Fit Friendly" establishment by the American Heart Association, we make it clear: attaining physical wellness is a high priority which goes hand in hand with developing the minds of our students.
---
What is CrossFit Kids?
CrossFit Kids workouts consist of constantly varied, functional movements that deliver a fitness that is broad, inclusive and general and scalable for any participant at any level.

What does this mean?
This means that, for the most part, no two workouts are the same, so kids and teens never get bored and the novelty of each workout keeps them excited about participating.
The functional movements involve exercises that are fundamental to all things that kids need to do when they play-pull, push, run, throw, climb, lift and jump. All of the movements are taught safely and effectively under the close supervision of thoroughly trained CrossFit Kids Trainers.
When fitness is defined as broad, inclusive and general it means that participants will become well-rounded athletes who will be better at any and every sport that they play because CrossFit Kids doesn't coach them to be good at just one thing.
Our workouts will increase physical competence in 10 fitness domains: Cardiovascular and Respiratory Endurance, Stamina, Strength, Flexibility, Power, Speed, Coordination, Agility, Balance, and Accuracy.
With workouts that are scalable, CrossFit Kids can equally benefit a person who is less active or an accomplished athlete by tailoring workouts so that each participant is challenged just enough to deliver measurable results and personal athletic progress.
---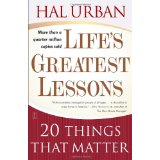 St. Pius X High School counselor, Karen Czmarko, incorporates lessons based on "Life's Greatest Lesson: 20 Things That Matter" by Hal Urban. The year-long freshman required Wellness class consists of rotating classroom instruction and CrossFit Kids workouts.
---
St. Pius X High School offers many types of counseling. Counseling options can found here.