Grandparents Day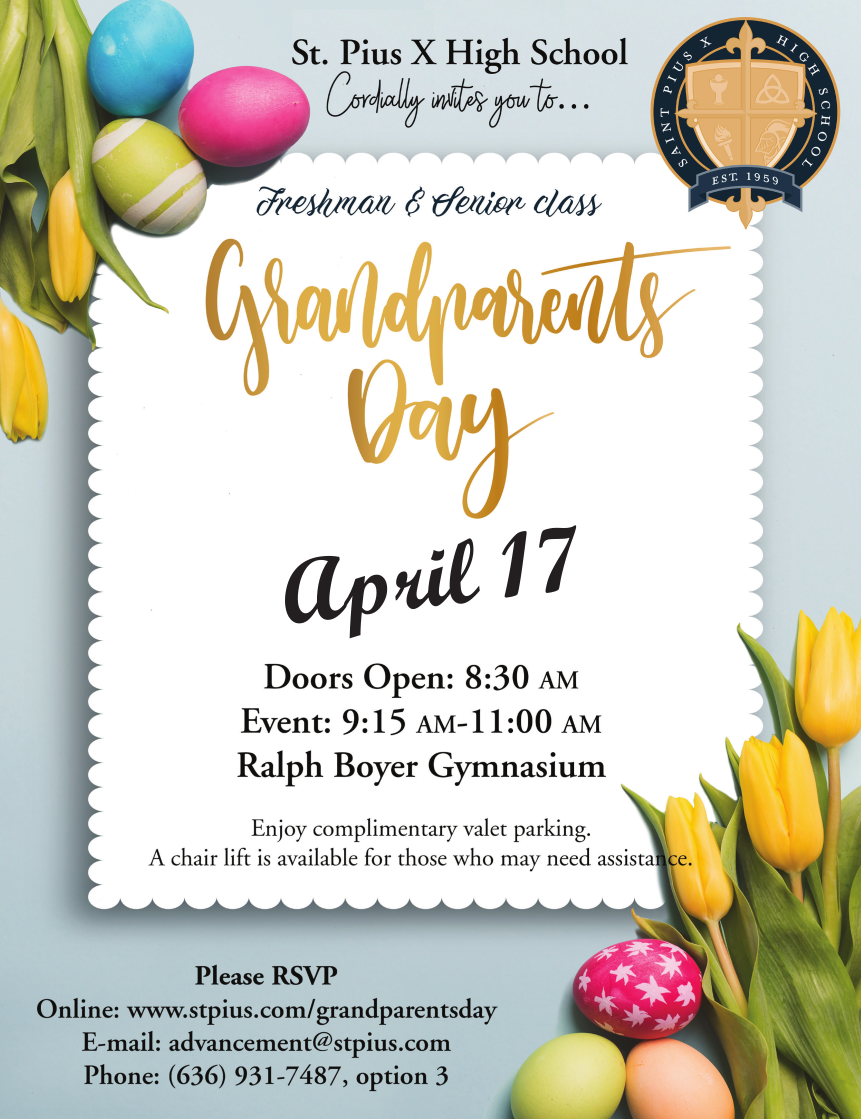 Grandparents Day has become a tradition here at St. Pius X High School! We know how much grandparents enjoy spending time with their grandchildren and learning about their experience at St. Pius X. So mark your calendars for this special event and come share in the most precious gift of time with your grandchildren.
This day is reserved for grandparents or a special loved one of freshmen and seniors students only please.
If you have more than 3 grandchildren attending St. Pius X, please simply enter the 3 oldest.