Grandparents Day is Tuesday, December 18.
Doors Open: 8:30 am
Event: 9:15 am-11:00 am
Ralph Boyer Gymnasium
There is a special bond that can only be shared between grandchildren and their grandparents and special people in the children's lives. Grandparents are full of family history, wisdom, patience, love and guidance. St. Pius X High School wants to give our students an opportunity to show appreciation for all those special people who have helped to shape our students.
Please join our sophomores & juniors for a Grandparents Day celebration.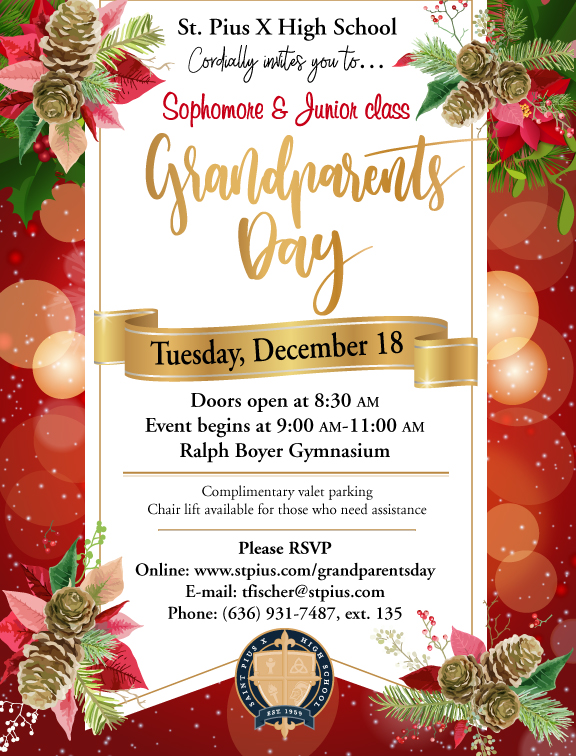 Grandparents Day RSVP
Thank you for RSVP'ing for our December 18, 2018 Grandparents Day! This day is set aside for our sophomore & junior students and their grandparents.
If you have grandchildren in both grades you may come to both or choose to attend one and we will allow all of your grandchildren to attend regardless of their class.
Again, this registration form is for the December 18, 2018 event.
If you have more than 3 grandchildren attending St. Pius X, please simply enter the 3 oldest.