Legacy Gala Dinner Auction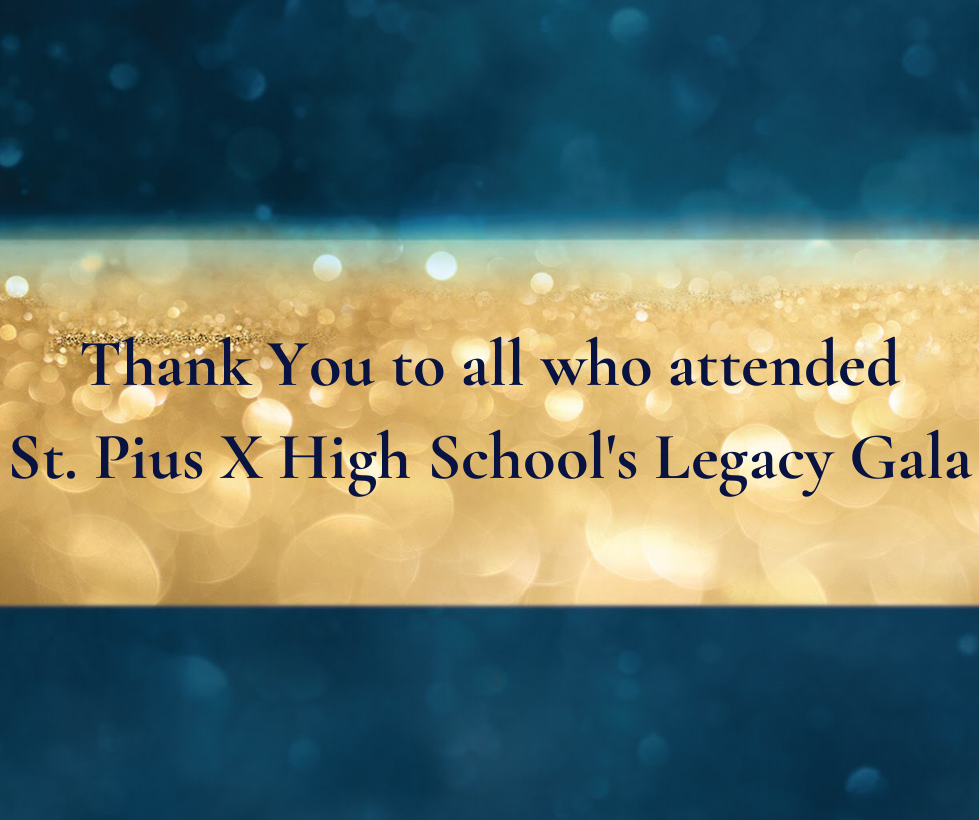 It was another successful year for the annual St. Pius X High School Legacy Gala Dinner Auction on April 6, 2019. After expenses, we raised over $120,000!
St. Pius X sophomore, Grace Halfmann, spoke to those in attendance about what receiving tuition assistance has meant to her and her family over the years, and you responded with $11,200 to the the Friends of Fr. Dalton Tuition Assistance Fund, which will continue to provide much needed tuition assistance to many of the St. Pius families.
In keeping with the "Fit for the Future" theme, Gala guests watched a video produced by students featuring St. Pius supporters, Jeanne Aubuchon and Coach Jordan Underwood. After the video, Athletic Director Tilden Watson gave a passionate pitch for the Wellness Center. Another $21,303 was raised for this Fund-a-Need item to supplement the Jefferson Foundation grant and the Show Me Weights Video Challenge award.
This year's Gala once again featured a Lucky Lotto Raffle, sponsored by Dr. David Stansfield '75 and Jacob Stansfield '04, as well as a St. Pius X Alumni Association sponsored Handgun Raffle, and a 50/50 raffle.
St. Pius X Legacy Gala chairs, Kelly Lehn and Tina Fischer, would like to thank the numerous volunteers, donors, sponsors, advertisers, Business Alliance members, faculty, staff, parents and students who helped make this event the success it was.
We look forward to seeing you at next year's Gala, when we will be celebrating the 60th anniversary of St. Pius X High School.