Legacy Gala Dinner Auction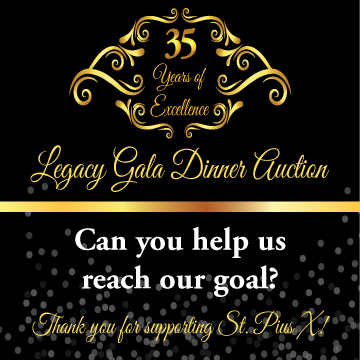 Thank you to all who donated to our gym floor covering at the Legacy Gala! After crunching some numbers, we would really like to complete this project and add the wall mats to help protect all players on our court. To complete this project, we need an additional $2,385.
Can you please help us reach our goal? Donations can be accepted by credit card, check or cash. Please contact Lucy Woods via email at
lwoods@stpius.com
or phone at 636-931-7487 ext 106.
Your tax-deductible donation is much appreciated!
Thank you in advance for your continued support.
If you have any questions, please contact Tina Fischer at (636) 931-7487, ext 135
---
Thank you to our Legacy Gala Dinner Auction sponsors:

---