Past Featured Alumni
---
Phillip Klahs '04

Iowa State University in Ames recently awarded Phillip Klahs '04 a 2019-2020 Brown Graduate Fellowship. Klahs is a doctoral candidate in the Department of Ecology, Evolution, and Organismal Biology at Iowa State. His research focuses on the grass flower and the aerodynamics of wind pollination. Klahs majored in biology and mathematics at Westminster ('12) before earning a Master of Science degree in biological sciences at East Tennessee State University in Johnson City, TN, in 2014.
He received the Brown Fellowship at Iowa State University to support his research on the evolution of flower morphology in the grass family (Poaceae). The fellowship recognizes promising research in the fields of agriculture, science, and space science. His research measures the influence of shape variation in grass flowers on their aerodynamics
He enjoys his current project very much. It occurs in a wonderful intersection of space science and agriculture, and highlighting this interdisciplinary aspect of a macroevolution focused dissertation helped him receive the Brown Fellowship. The research also has elements of classical botany, biomechanics, and a heavy dose of art.
He really fell in love with the grass family first. His master's degree at East Tennessee State University included a floristic survey of a 2000-acre park in the Appalachian Mountains, and he quickly realized that grasses were often overlooked because they are difficult to identify. He embraced the challenge and discovered there were more questions surrounding this extremely important angiosperm family, and so after leaving Tennessee, he came to ISU to focus on Poaceae. It was not until after he started at ISU that he settled on the question of wind pollination and the evolution of flower architecture.
He was born in Howell, Michigan. He lived in Bloomsdale, Missouri, while attending Westminster College. He attended high school at Father Gabriel Richard in Ann Arbor, Michigan, as a freshman and sophomore and finished his final two years of high school at St. Pius X.
He is also involved in The American Society of Plant Taxonomists, Botanical Society of America, Iowa Native Plant Society, and Tennessee Native Plant Society.
He resides in Ames, IA with his wife Sarah (Knapp '08) Klahs and daughter Penelope, 1.
---
Claire Reed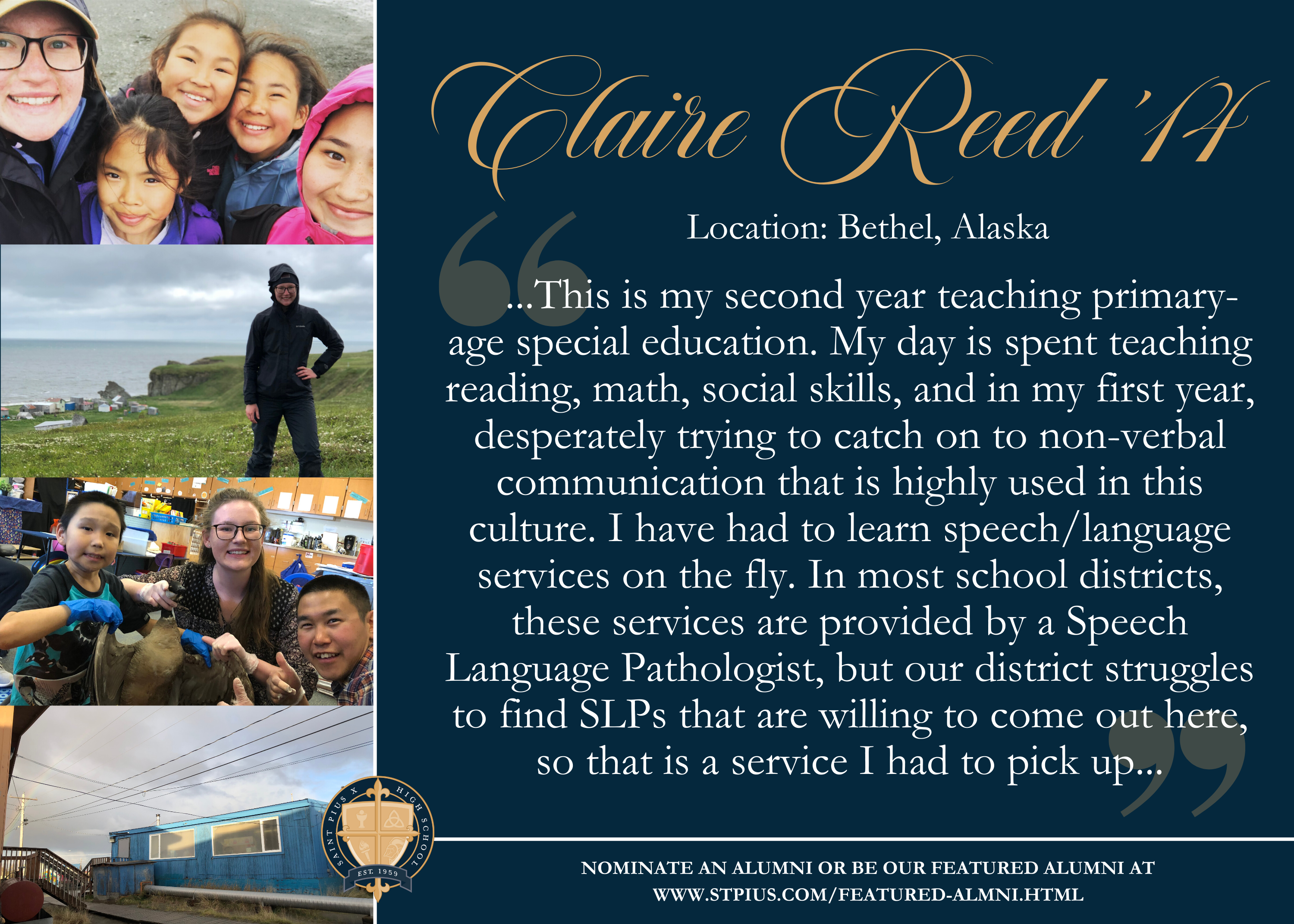 "My high school experience surrounded me with teachers, coaches, and friends who believed in me. Having those kinds of people around me has allowed me to say "yes" to going beyond what I expected from myself and opened my world to something quite different than I ever planned."
Claire pursued a Bachelor of Arts degree in Elementary and Special Education at Benedictine College. Upon graduation, she accepted a job as a special education teacher in the Lower Kuskokwim School District in Bethel, Alaska, where she has been for the last two years. Bethel is the hub community for the Yukon-Kuskokwim Delta in southwest Alaska. This growing community has a larger population than Claire's hometown, DeSoto, MO. For the 30+ village communities on the delta, Bethel is the only source for healthcare and travel beyond the region. The majority of the population is made up of indigenous Yupik people. Despite the transient nature of many in Bethel, subsistence lifestyle characteristics of the Yupik culture are still present and important to the livelihood of most-- hunting, fishing, gathering berries, etc.
The native Yupik language is hurting. "Many surrounding villages are better able to preserve the language as they don't have quite as much Western influence as Bethel does," Claire said. Alongside the many subjects Claire teaches, she has also had to pick up speech/language and provide aid where needed. Many students in the region have severe articulation errors as well as language delays due in part to the quiet nature of the culture.
Claire spent most of the first year teaching reading, math, social skills, and learning non-verbal communication that is highly used in the Yupik culture. In most school districts, they struggle to find Speech Language Pathologists that are willing to move to Bethel. Teacher retention is a serious issue in a lot of places across the country, but in Bethel it is magnified.
For a multitude of reasons, teachers don't have a tendency to stay in rural Alaska very long, which has deeply affected the students outlook on education. In her first few months, Claire had to prove to the families of her students and coworkers that she was there to stay. She made it known that her heart was in it and that she "didn't take this job to try to come in and "save" them or to have an Instagram-worthy adventure."
Claire described why she chose to live and work in Bethel:

"It goes deeper than those things or the issue of teacher retention will only continue to climb. It is not easy to be far from family and friends back in the Lower 48, but my students and the opportunity to learn from a community whose culture is vastly different than my own is worth the distance for now."
---
Kyle Klahs '10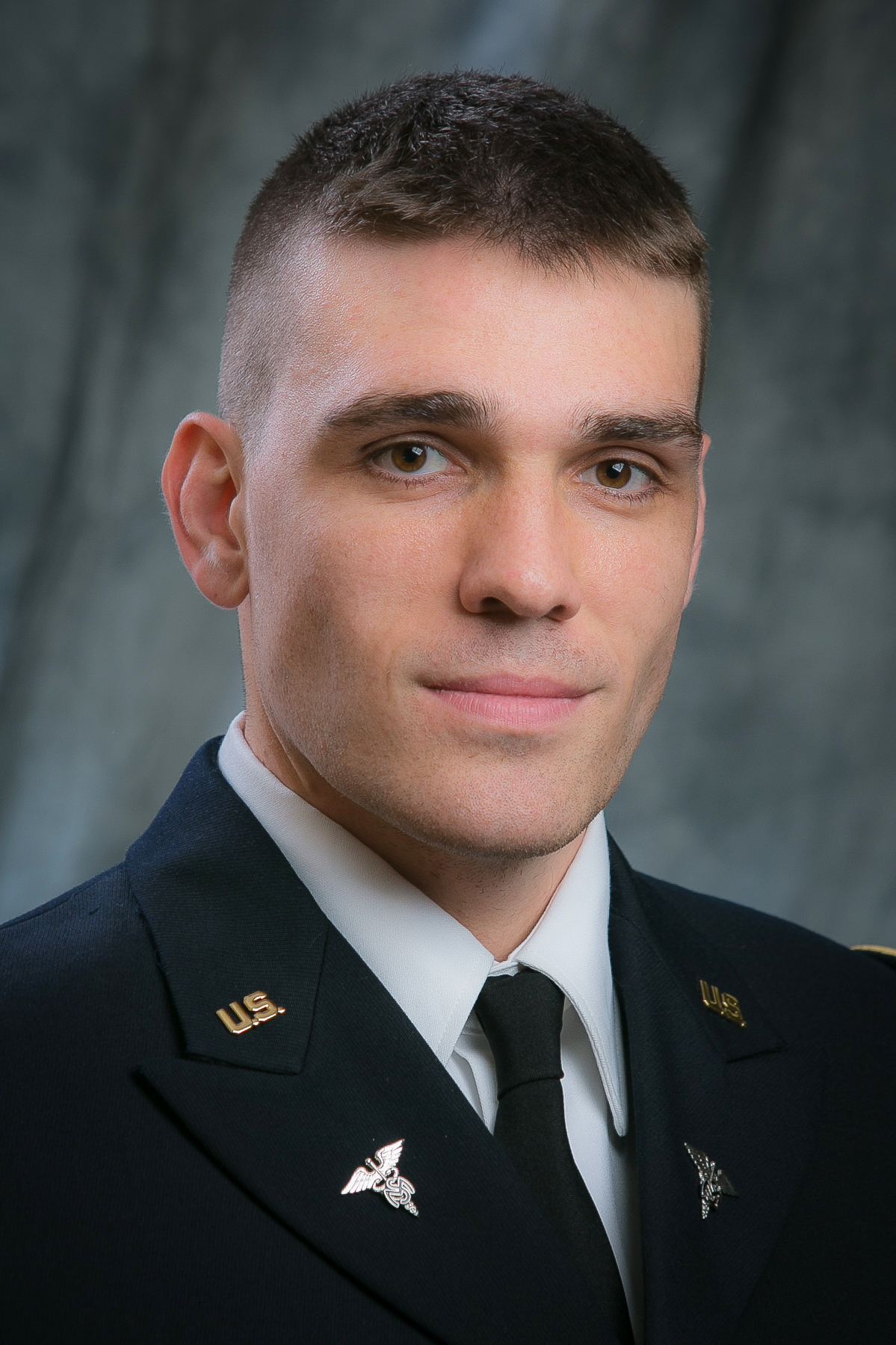 Kyle graduated Summa Cum Laude with the class of 2010. He was involved in Football and Basketball. He is the younger brother of Phil Klahs ('08) older brother of Sawyer ('12), Lilly ('15), Abby ('17), Luke ('19) and Keagon ('21).
Kyle went to Westm
inster College in Fulton, MO and graduated Summa Cum Laude with a B.A. majoring in Biology, minoring in Psychology. He was selected for the Still Scholar Program at the beginning of my Junior year of undergrad, which meant he was accepted at ATSU-KCOM with the stipulation to keep a high GPA, a set number of physician shadowing hours and other involvement the remainder of his undergrad. Kyle immediately applied for and received admittance into the United States Army Health Professions Scholarship Program (HPSP) and was commissioned as a 2nd Lieutenant in the US Army. He completed his Basic Officer Leadership Course (BOLC) after the first year of medical school. He was able to come back to STL for his third and fourth year to do clinical rotations at Des Peres Hospital (Now St. Luke's at Des Peres). Last summer he spent three months auditioning for Orthopedic Surgery at Army hospitals across the country. Kyle found out in December he was matched to one of the twenty Orthopedic Surgery slots the Army offers in El Paso, TX at the combined program William Beaumont Army Medical Center/Texas Tech University of Health Sciences. He was promoted to Captain upon his medical school graduation and began a five-year residency in Orthopedic Surgery that started in June.
There will be five St. Pius X Alumni going through ATSU-KCOM in 6 years. Leslie (Wilson '09) Davis graduated from ATSU-KCOM last year and is currently doing her Pediatric Residency at Cardinal Glennon. Emily Govro ('09) will graduate next year from ATSU-KCOM. Tom Argana ('13) will begin this year, and Lilly Klahs ('15) was accepted into the Still Scholar program and will begin next year!
---
Jennifer Johnson Cano, '02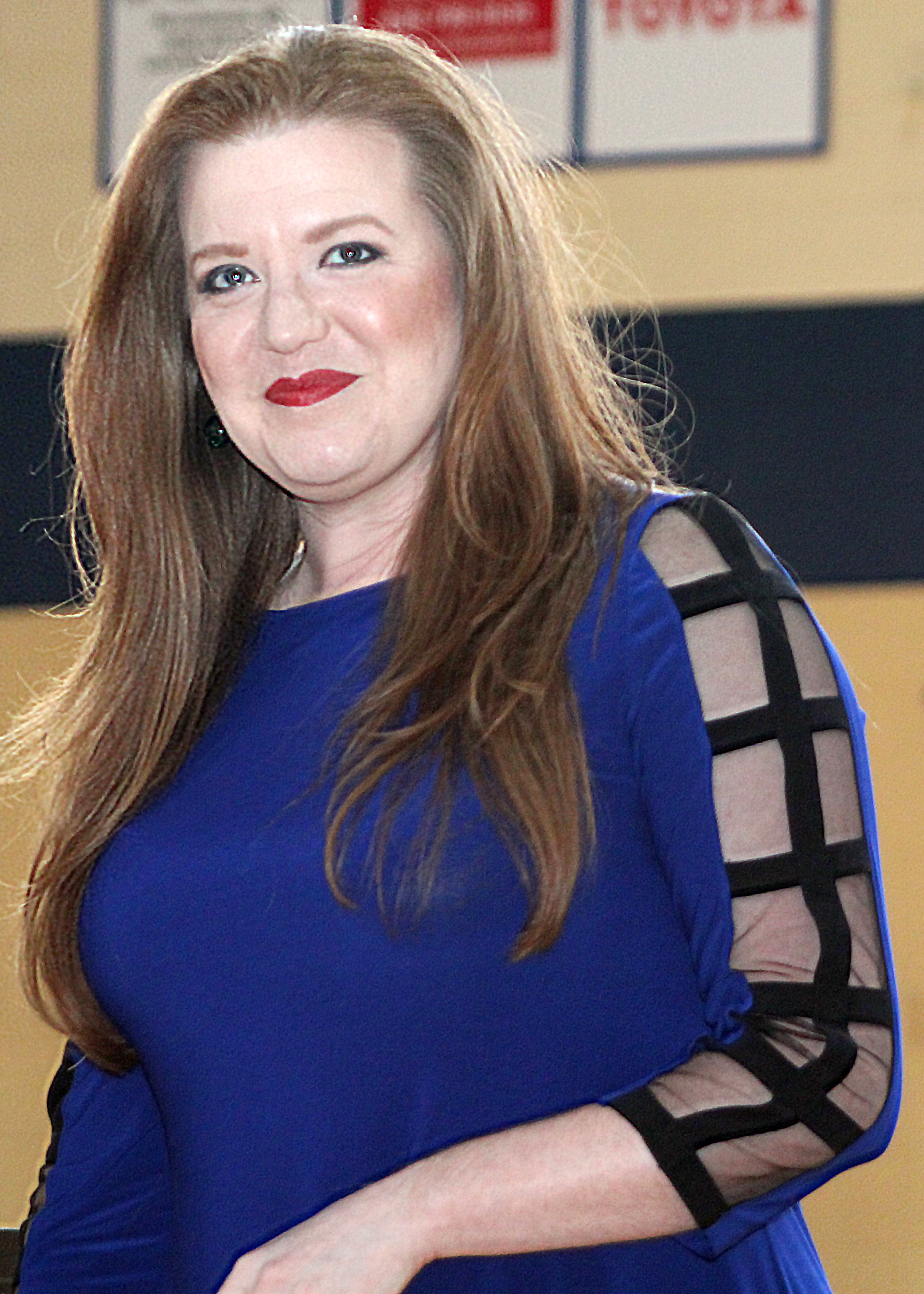 "When I got here I loved to sing and make music, but not in front of people. It was Mr. McCreary who encouraged me to sing solos, sing at Mass and in state competitions. And I never got a 1 rating in those competitions! I guess the lesson is to keep trying." (On how her interest in music grew while at St. Pius X.)
Ms. Cano has now made over 100 appearances at The Metropolitan Opera in roles ranging from Hansel in Hansel and Gretel to Emilia in Otello and from Meg Page in Falstaff to Wellgunde in Das Rheingold. She has also recently sung with the New York Philharmonic, the Los Angeles Philharmonic, The Cleveland Orchestra, and the London Symphony Orchestra. The New York Times has cheered, "Dramatic intelligence and imagination suffused every note of Ms. Johnson Cano's performance. Endowed with an attention-grabbing dark mezzo, its depths bracing like strong coffee, she seems to thrive in the role of a storyteller." Opera News has called her "a mesmerizing actress… she allows emotion to propel her voice into glorious moments." The Boston Globe praised "her voice is radiant and intense… the effect was devastating."
Before her rise to international opera renown, she called St. Louis home, growing up in Festus, MO. While attending St. Pius X High School, she participated in OTSL's Spring Training Vocal camp, part of the Monsanto Artists-in-Training program. Later, as a music student at Webster University, she spent summers as an usher OTSL before ultimately auditioning for the company's highly selective Gerdine Young Artist (GYA) program. In 2008, after winning The Metropolitan Opera National Council Auditions while an OTSL GYA, Ms. Cano stepped in for another singer to take on the role of Nicklausse in The Tales of Hoffman at the last minute, which earned her rave reviews from local and national press. In June, she will make her title role debut in her hometown in Gluck's ravishing and romantic Orfeo & Euridice.
---