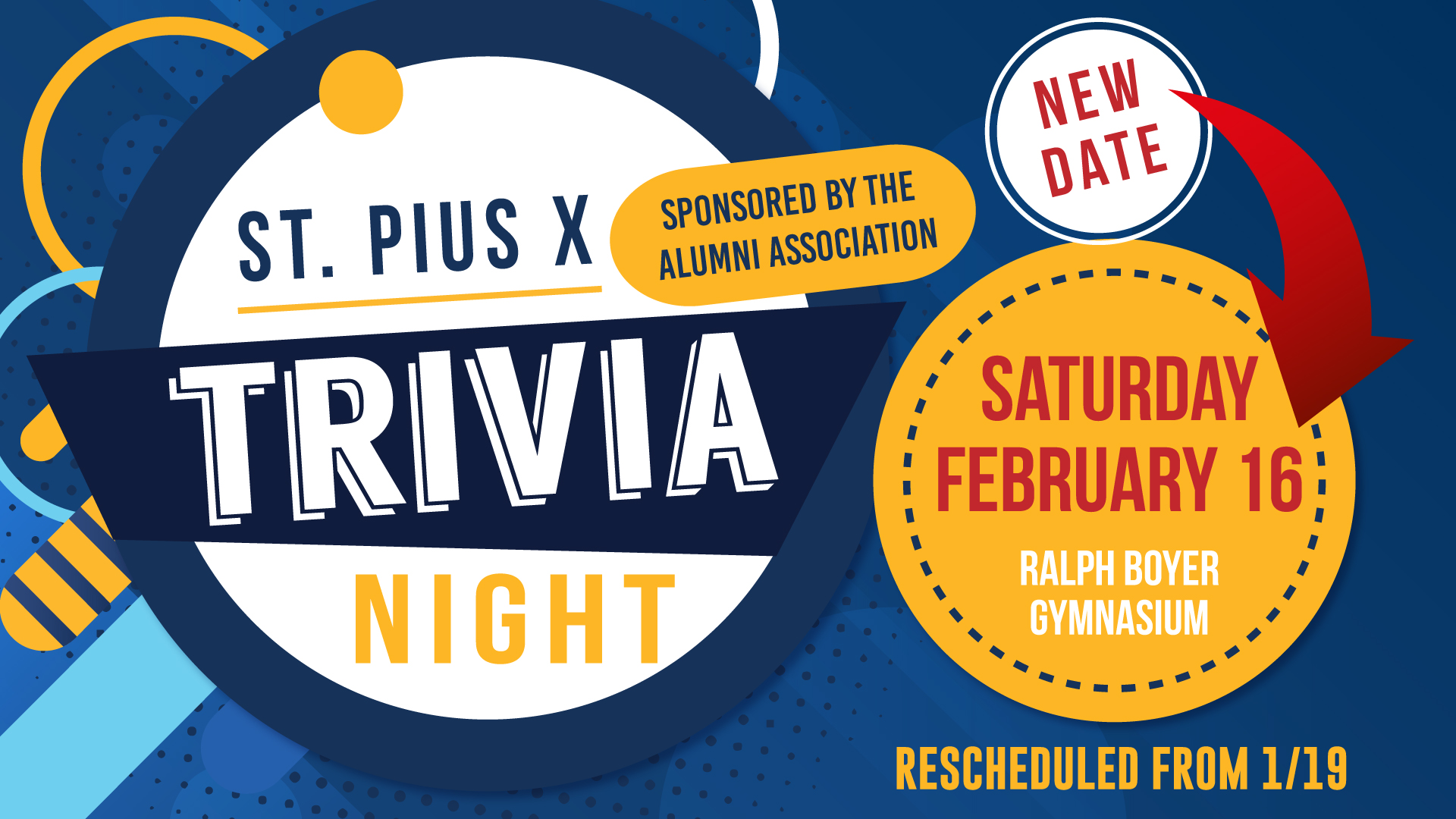 The St. Pius X High School Alumni Association is sponsoring their annual Trivia Night on February 16, 2019. If you're an Alumni Trivia Night regular, you know this is a fun event! If you're new to Trivia Night, join us and make it a tradition! Everyone is welcome!
Doors open at 6 p.m. with Trivia starting at 6:30 p.m.

8 to a table. $20/person by February 11, then it is $25/person

All proceeds benefit the Alumni Association Award (Scholarship)

There will be a 50-50 raffle and other fun raffles

Each team is entitled to purchase one set of mulligans. Each mulligan will give you one free answer. Mulligans are not transferable among tables.

Beer, soda, and water are provided

You are welcome to bring outside food and drinks to Trivia Night
Questions? Please contact Tina Fischer at (636) 931-7487, ext. 144 or tfischer@stpius.com.